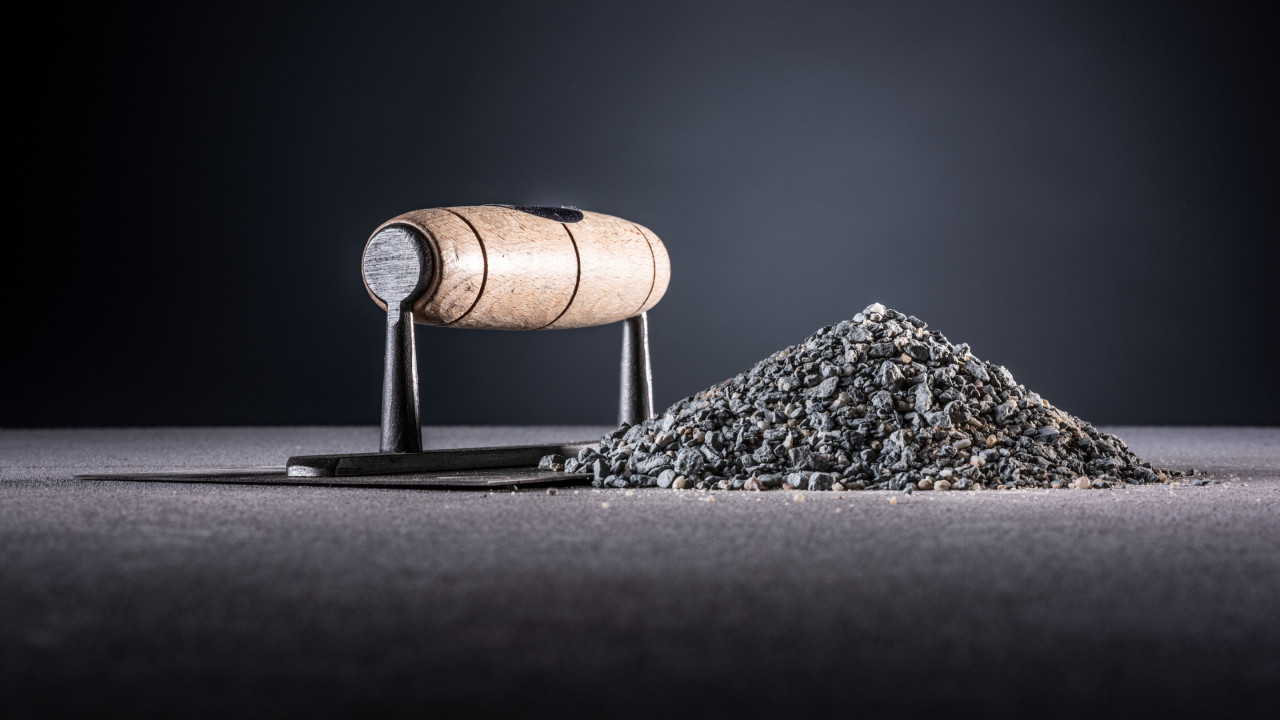 MARGIA GRANITE floor
very suitable industrial floor for the meat processing industry
The MARGIA GRANITE floor is a unique and exclusive industrial floor that offers tremendous advantages for all sectors within the food processing industry, unlike other types of industrial floors that can cause problems. The MARGIA GRANITE is of superior quality, prevents future repair costs, is resistant to extreme loads, safe and contributes to efficient operations.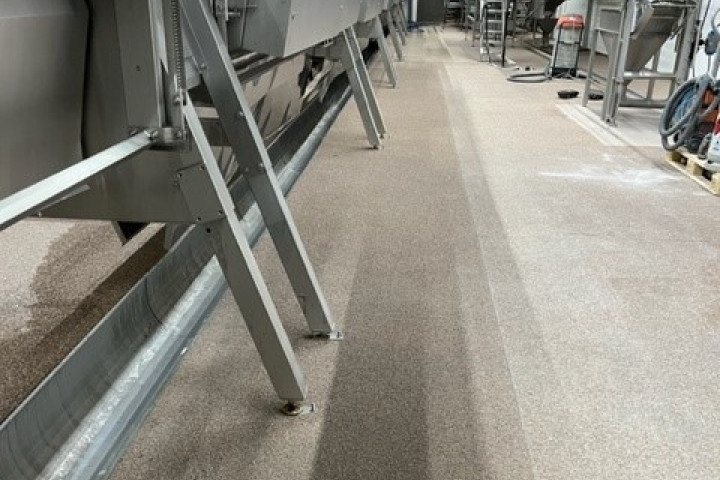 Characteristics
Seamless
Blood, protein and fatty acids resistant
Permanent non-slip, even under intensive use
Pressure rating of min. 85 N/mm2
Liquid-proof
Meets all HACCP, EU and USDA standards
Estimated usage of +30 years!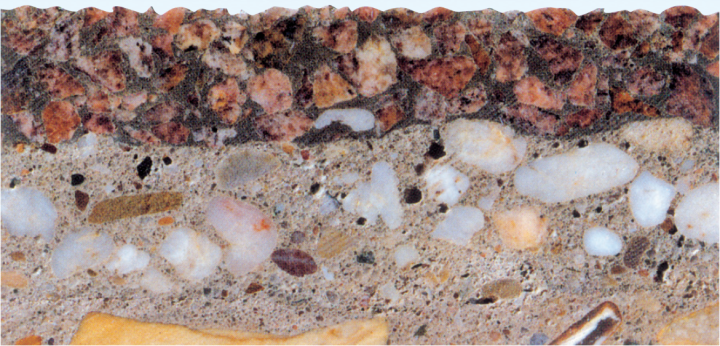 Over millions of square feet applied
The MARGIA GRANIET floor is an international standard in the meat processing industry. But vegetable processing companies are also experiencing the benefits of working on this non-slip industrial floor. We have already laid millions of square feet in Europe, Russia and America.
The overall thickness of this strong MARGIA GRANITE floor, without slope, is normally 2''(50 mm) and consists of two layers. The bottom layer is executable in a variable thickness (minimum 1.6''(40 mm)) for the possible creation of the necessary slope. The toplayer is approx.. 7'' (15-18 mm) thick and consists of extreme hard granite that guarantees you an anti-slip (R13) floor for the duration of usage and which makes the floor resistant to heavy mechanical loads as well.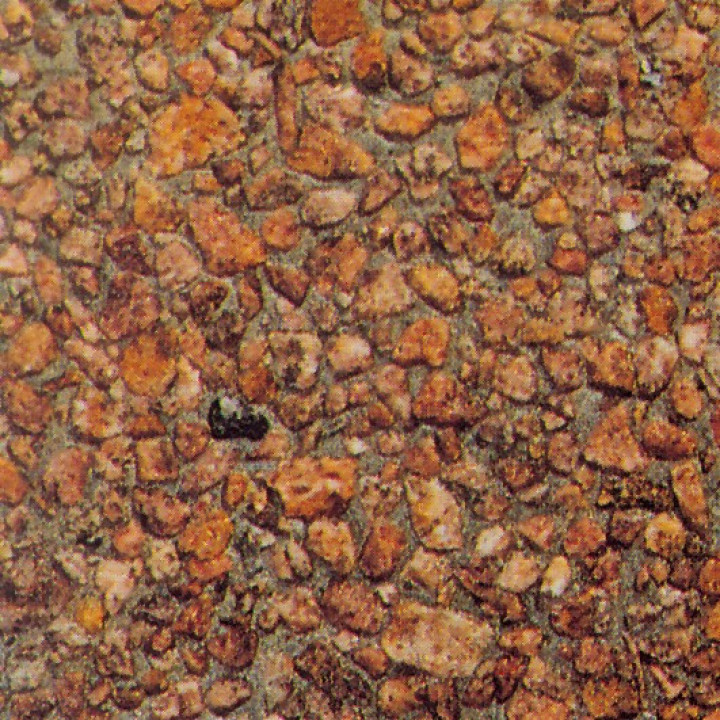 Color options
The MARGIA GRANITE floor is available in 2 color options: red or red-white mixed.
Optionally we can finish the MARGIA GRANITE floor with a transparant topcoating to give this floor an even more chemical resistance. But you will also save daily cleaning time and water usage since this coating will makes the surface smoother between the granite grains. Besides that, this coating will give the floor a deeper colour and more wet look.
Hollow cove
For a seamless floor-wall transition we offer a hollow cove made out of MARGIA GRANITE material which we can finish against a stainless steel plinth profile or other ending suchs as tiles or bump curbs.
Corporate video Ruys Vloeren
Watch and see how we produce our very special MARGIA GRANITE floor
For more information download our Brochure or General MARGIA GRANITE folder