Ruys started as a road construction company and later developed into a specialist in industrial floors. De Ruys Groep (1974) is now a leader in advice and realization of efficient and sustainable industrial floors. Our many years of experience and the continuous innovation process have greatly expanded the total product range over time.
The advantages of our floors are also known by international food processing companies. For years we have been supplying high-quality industrial floors in countries such as Belgium, Germany, America, Spain, Italy and North Africa. We consist of various subsidiaries, each of which is specialized in its own sector. Our branches have a wealth of knowledge and experience, which we exchange with each other, so that we can offer the best total solution in different industries.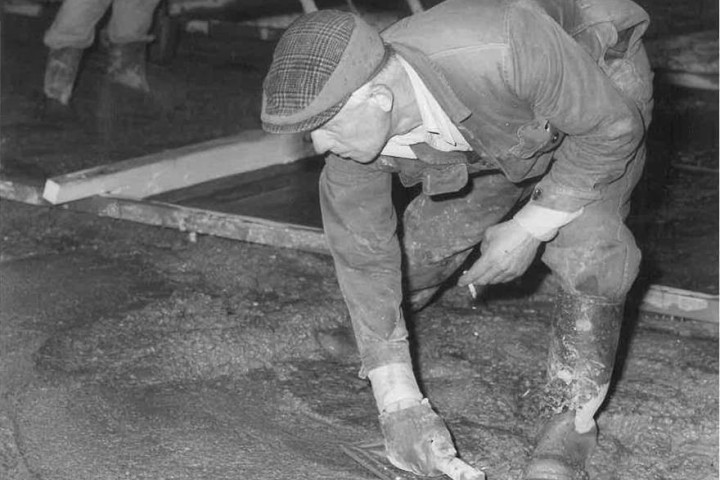 How we work
To determine which floor best suits a particular operations area or company premises, our specialists first meet with our clients or architects on location. By assessing the areas on-site, we gain greater insight into the production processes and circumstances as well as the associated wishes and requirements. In our proposed action plan, we advise on not only the optimal floor for each room/area, but also provide details concerning the location of drains, gutters, and skirting boards and on how to realize seamless joint transitions. Drawings are always part of this plan. We have extensive experience in maintenance, renovation and new construction projects.

We are VCA and Halal certified and aware of all requirements regarding sustainable building according to BREEAM.
Ruys Vloeren is part of the Ruys Groep:
The Ruys Groep provides the optimal total flooring solution for various industries by advising and realizing efficient and durabel industrial floors, including subfloor, stainless steel wall protection and stainless steel drainage systems.
Part of the Ruys Groep are: Ruys Vloeren, SR Vloeren, De Bedrijfsvloer, MR Vloeren, DR Flexjoint, RS Maatwerk and AS Vloerwerken.
Our management