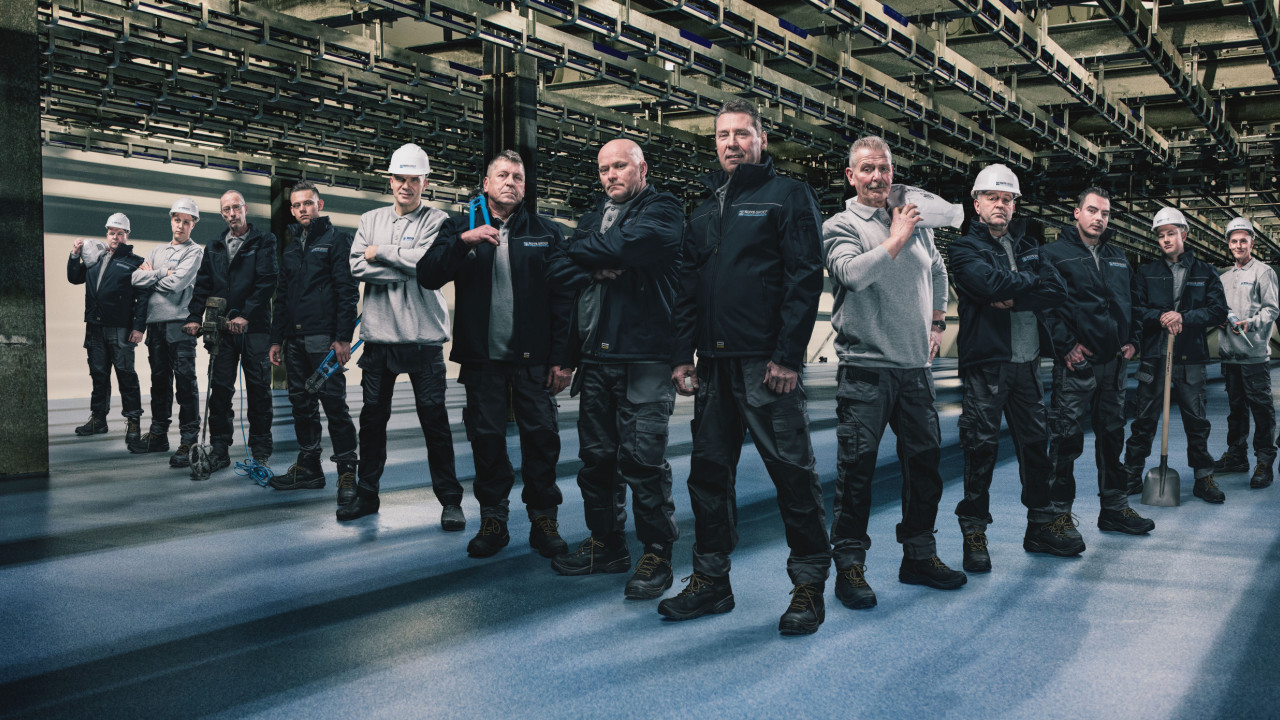 Ruys Vloeren
As the market leader in the European food industry, Ruys Vloeren is the specialist in industrial floors in this sector. As a family business, founded in 1974, Ruys Vloeren serves a wide range of clients in the meat, poultry, fish, vegetable and other food industries. We service our clients on an international level and already have laid millions of square feet of floors in more than 20 countries. There are more meters behind us than in front of us!
Experience, craftsmanship and proven quality
Total customized solution
Ruys Vloeren offers high-quality screed floors and related products that are well suited for especially the food industry. We offer different flooring systems, each with specific features or characteristics, so that the right floor is laid in the right place!
Advisory role
By thinking along from the start and offering practical solutions, we ensure that our clients will not be faced with any surprises. In order to provide complete and tailor-made advice, the Ruys Vloeren specialists immerse themselves in the client's production process.
Quality
Ruys Vloeren delivers a MARGIA-floor that companies do not have to worry about for the first few decades. Quality is guaranteed because we carry out the work ourselves.
International activities
Ruys Vloeren has been active internationally for more than 40 years. Our industrial floors are installed at clients in America, Canada, almost every European Country as well as food plants in the Middle East and Africa. Each country has its own building principles or standards and, due to our experience, we are familiar with various building styles and know how to realize the appropriate floor construction.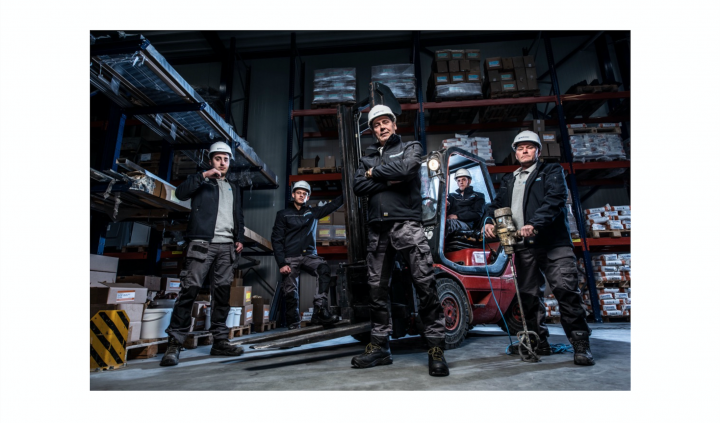 The right floor in the right place
Ruys Vloeren has a long-standing reputation for expertise in the food processing industry, where high demands are made on the floors. Many of our clients have been working intensively on their quality Ruys floors on a daily basis for decades, where hygiene, heavy load capacity, anti-slip and wear-resistant properties are important pillars for the perfect floor solution. In short, this means that the more demands that are placed on the floor and the harsher the circumstances, the better the floors of the Ruys Vloeren come into their own. As our slogan says: 'the right floor in the right place'.
We like to engage with our clients and greatly appreciate that 'time is money'. That is why we have refined our working methods to ensure that as little valuable time as possible is lost.
Thanks to our unique range of specialist flooring products and services, we have been a well-known flooring partner within the meat, fruit and vegetable, and fish industries for many years.
Ruys doesn't just sell us a floor. In the preliminary phase, they also think along with us about the applicability of the floor
I have experienced Ruys Vloeren as a sincere company, where you can get clear and honest advice about different floors for different spaces/rooms. Ruys Vloeren clearly does not want to provide the most expensive floor, but the best and most suitable floor, and I really liked that.
We already have many meters of floors from Ruys. The fact that Ruys can carry out the entire project including the slope floor and different top layers, gives us advantages in coordination and planning.
Ruys is just a really great floor in the food industry. It's a floor that's going to be there for years, without problems.
A selection of our American references
About us
Starting out as a road construction company, Ruys moved into the flooring industry in 1974 and our specialists have been realizing unique industrial flooring solutions ever since. Through years of experience and dedication to continually innovating, Ruys Vloerens' total product range has greatly expanded over the years. The advantages of our flooring solutions are well known to international food processing companies. For years, we have been supplying quality industrial floors in countries such as Belgium, Germany, America, Spain, Italy and North Africa.
Ruys Groep
Ruys Vloeren is part of the Ruys Groep. The Ruys Groep provides the optimal total flooring solution for various industries by advising and realizing efficient and durabel industrial floors, including subfloor, stainless steel wall protection and stainless steel drainage systems.
Part of the Ruys Groep are: Ruys Vloeren, SR Vloeren, De Bedrijfsvloer, MR Vloeren, DR Flexjoint, RS Maatwerk and AS Vloerwerken.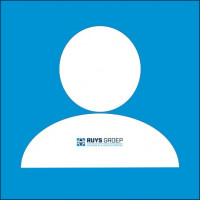 Contact us
Please feel free to contact Mr. Hans Homburg for a free consultation or to receive more information. We are looking forward to help you.
Hans Homburg, USA Agent of Ruys Vloeren