New construction Slagerij Hoff
slaughterhouse of cattle and pigs based in The Netherlands
In the new construction of family butcher Slagerij Hoff, Ruys Vloeren provided almost 1,000 m2 of puddle-free floors in the slaughterhouse, meat processing areas and cold stores.
In 2019 Slagerij G. Hoff build a new slaughterhouse where cattle and pigs, among others, are slaughtered and processed that are selected from regular farmers in the region. This reduces stress due to transportation and Slagerij G. Hoff determines its own quality. In just under 30 years, this family business has experienced the necessary growth and with a view to the future, this new building was realized.
Ruys Vloeren installed the MARGIA GRANIET floor including slope in the meat processing areas and transport corridor. The MARGIA GRANITE floor comes in the color grey-white mixed. The floor is wear-resistant and more than 20 years resistant to influences of forklifts, carts, crates and pallet trucks. This makes the floors very impact-resistant and long-lasting, entirely according to the wishes of owner Gertjan Hoff himself.
Ruys Vloeren also supplied the necessary stainless steel drains.
We came into contact with Ruys Vloeren through the good experiences of colleagues in the market. At Ruys you get a (food) safe floor for your employees, with a long lifespan and also impact resistant.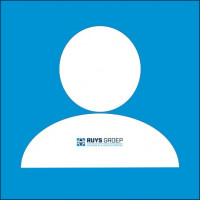 Contact us
Please feel free to contact Mr. Hans Homburg for a free consultation or to receive more information. We are looking forward to help you.
Hans Homburg, USA Agent of Ruys Vloeren