new construction Jo Herbots Meat Products
slaughterhouse of cattle, lambs and veal based in Belgium
Jo Herbots Meat Products has occupied its new premises in Sint-Truiden (BE) since 2018. The slaughterhouse processes beef, lamb and veal, among others, and supplies it to independent butchers, supermarket chains and meat processing companies. Ruys Vloeren has been involved in the project designed by Sonar Architects from the early stages.
Jo Herbots quickly agreed on the choice of flooring: ''it had to have a Ruys floor.''
Approximately 2,260 m² of production space has been fitted with the MARGIA GRANITE floor. Also delivered were approximately 70 drains in various sizes and a channel for the kitchen. By applying a slope layer to the structural floor, a puddle-free working environment was realized.
Ruys is just a really great floor in the food industry. It's a floor that's going to be there for years, without problems.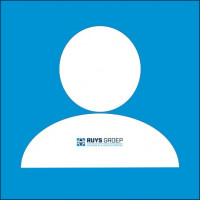 Contact us
Please feel free to contact Mr. Hans Homburg for a free consultation or to receive more information. We are looking forward to help you.
Hans Homburg, USA Agent of Ruys Vloeren